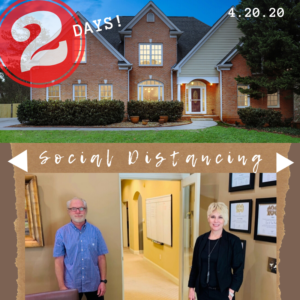 YES We Are OPEN!
🎉 Here's how we did it — SOLD IN 2 DAYS –24 Showings | 5 Offers
3707 Casteel Park Drive, Marietta, Georgia 30064 | Casteel Park Neighborhood
2/18/2020
A past client referred us to sellers, Mr. & Mrs. Burton. At the time of our appointment, the two were painting the interior and had already hired a contractor to replace the carpet.They had interviewed several agents and at the end of our meeting they decided to hire us to sell their home!
~ 3707 Casteel Park Drive, Marietta, Georgia 30064 ~
We signed the paperwork and I suggested we lock in on list price right before we go LIVE in FMLS – of course we reviewed comps in depth and had a good idea of pricing, but I like to pull a last-minute CMA. Don't want to leave money on the table.
2/27/2020
I followed up with Mr. & Mrs. Burton to see how their home prep was coming along. They were wrapping it up, so we scheduled professional photography Monday, 4/16 at 10:00 a.m.
3/16/2020
Professional Photography at 10:00 a.m. – turnaround time 24 hours. For sale sign installed.
3/17/2020
Just Listed 3707 Casteel Park Drive – Outstanding Photography! New listing entered into FMLS & GA MLS at 3:00 p.m.; We implemented our hard-hitting marketing strategies. I received this email from Chris (seller). "Wow. It's blowing up fast. Already five showings scheduled today."
3/19/2020
Tina: Good Morning Chris, Super news! Currently, we have 3 offers. All agents are aware of our multiple offers, and I've requested their highest and best by noon today.
Chris: Wow, that's great. A lot quicker than I expected. The offers have 24-hour deadlines for response, right?
Tina: Since we're in multiple offers, our timeline will be a little more flexible. I emailed Chris an itemized spreadsheet outlining each buyer's offer and how they compared.
Chris: The highest offer looks too good to be true. Should I worry about bank appraisal? No home in the subdivision has gone even close to this offer price.
Tina: Yes, we should. – waiting on the lender to call me. Bidding wars to win can over inflate the price that will never appraise. Then into the process negotiation starts all over again. So far, I am leaning toward offer 2.
3/20/2020
Boom! 💥 Contract Over List Price
UNDER CONTRACT Friday, 3/20, at 5:10 p.m.
4/20/2020
CLOSED! 😀 3707 Casteel Park Drive, Marietta, Georgia 30064
–After the closing, Chris said he had never had such a smooth list-to-close home sale and appreciated all the communication. He mentioned he loved that I called each of the lenders to verify their pre-qualification letters
—————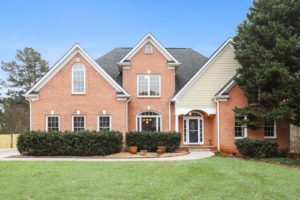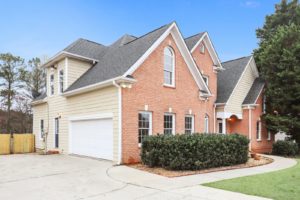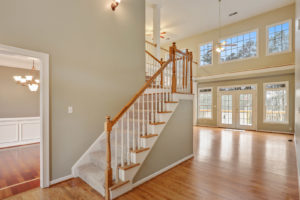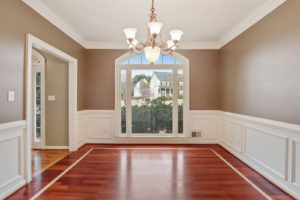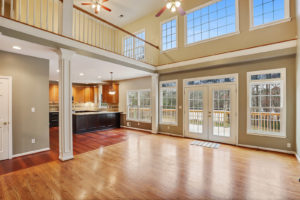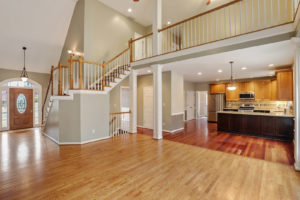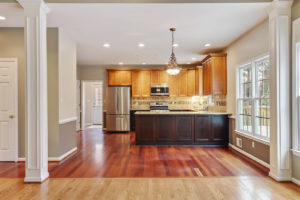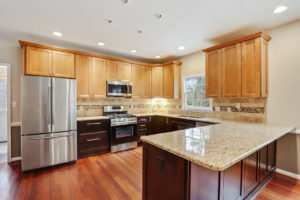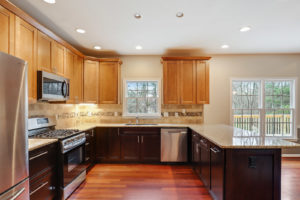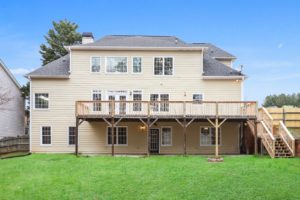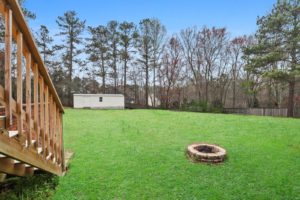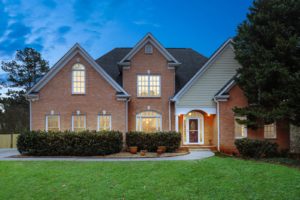 If you are looking to BUY or SELL, please call us. We would LOVE to help you or your referral.
Leon & Tina Robbins
770-815-4414 call or text |Tina@RobbinsRealty.com