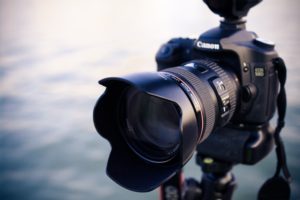 Preparing to list your home for sale can be a daunting task. With so many decisions and plans to be made it may seem a little overwhelming at times. One very important item that is often overlooked until the day of the appointment is marketing photos. These photos play a huge role when selling your home.
Highlighting the best features of your home has never been more important. Today's tech savvy buyers are doing more and more online research before deciding which properties are worth viewing in person. Your marketing photos may be the only opportunity to showcase everything your home has to offer. Buyers will move on quickly if the photos of a property don't leave a good first impression.
As a seller, there are many things that you can do to help guarantee that your home leaves the positive lasting impression that you are hoping for. You've probably already thoroughly cleaned your home from top to bottom and made sure everything is in good condition, but what else can you do? Here's a list of suggestions that will help you "beat out the competition" and bring buyers to your door.
Interior
Remove clutter from bookshelves, fireplace mantles, coffee tables, bedrooms, kids' rooms, kitchen, and anywhere else photographs will be taken.
Remove personal or family photographs.
Open all window coverings to make rooms appear brighter and larger.
Turn on all lights and replace all burned out light bulbs.
Conceal garbage and recycle containers.
Clear kitchen counter tops and remove all pictures and magnets from refrigerator.
Keep floor coverings such as throw rugs to a minimum.
Remove table coverings.
Remove all signs of pets including food/water bowls, pet beds, chew toys, crates, etc.
Clear bathroom counter tops, lower toilet lids, and put out your nicest towels.
Empty shower or tub of soaps, shampoos, shaving items, caddies, etc.
Hide valuables and medications.
Exterior
Conceal all trash, yard waste and recycle bins.
Move vehicles out of driveways and away from the front of the property.
Make sure hedges, shrubs, lawn etc. are neatly trimmed and leaves are raked. Also, add fresh mulch/or pine straw
Conceal gardening tools, mowers etc.
Remove or coil hoses.
Remove kids' toys and/or pet toys.
Open patio umbrellas and set out cushions
Remember, your home will only have a few seconds to grab the attention of potential buyers. With just a little extra effort you can be sure that the perfect buyer is seeing and falling in love with the home of their dreams.
Click here for a printable list.